Team Page
Your Team's Spotlight, Online.
Showcase team's sports achievements and laurels. Customise your team page to reflect your brand identity.
Upload Team Logo

Give your team an identity by having your team logo on your team page.

Change Branding Colors

Bring your team page to life by customizing the branding colours to match your team's brand.

Banner Images & Styling

A welcoming banner image on your team page will further strengthen your team's identity.

Team Sponsors

Give your team sponsors the importance they need. Manage multiple sponsors across various categories
Collaborate, Communicate and Celebrate!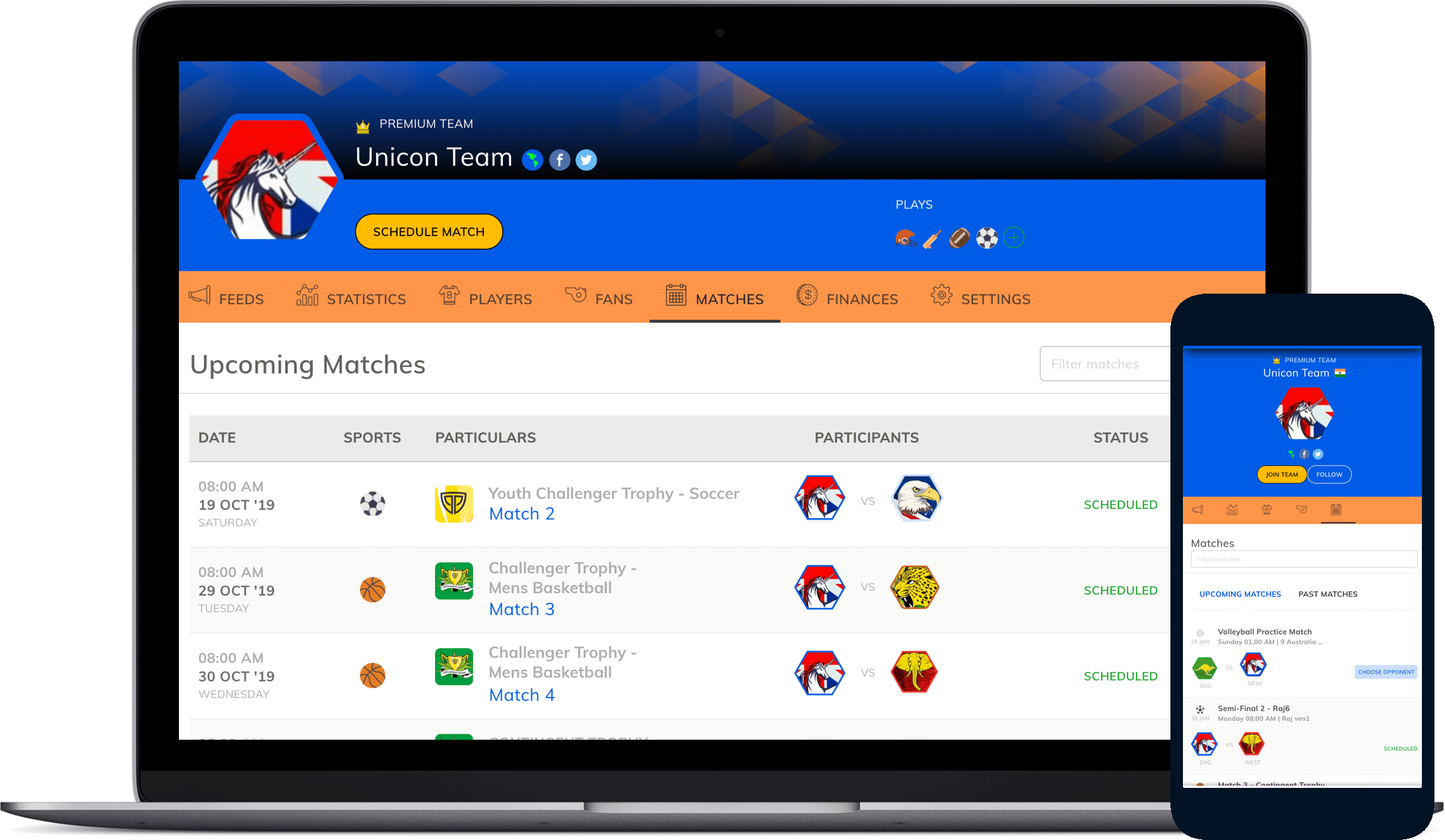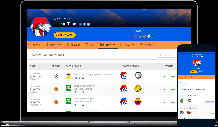 Player/ Roster Management
Players are the keystone of your team!
Celebrate them!
Wholistic player management from enrolment to retirement and everything in between.

Player registration & approvals

Customized registration forms to suite your team's needs. Let players apply or invite players to your team. Approve applicants who fit your team's player criteria.

Save player data including photos & player statistics

All player information from player's identity to matches & statistics are stored giving you a wholistic picture about the player.

Assign roles & responsibilities to players

Alter or assign roles & responsibilities to players giving them privileged access. Responsibilities range from managing team information, player management & game management.

Track player's performance within the team

Team player's scores and statistics tracked, grouped and aggregated by sports after every match they play. Helps you build a team with balanced set of players.
Team Schedule
What's On, At A Glance.
What's on this weekend, or over the next week? Need to find a particular event? No worries - KLUBSOFT has you covered. It's never been easier or quicker to manage your schedule.
All team players get access to the team schedule and are automatically notified of last-minute changes in schedule or venue to avoid surprises and get notified when match results are published.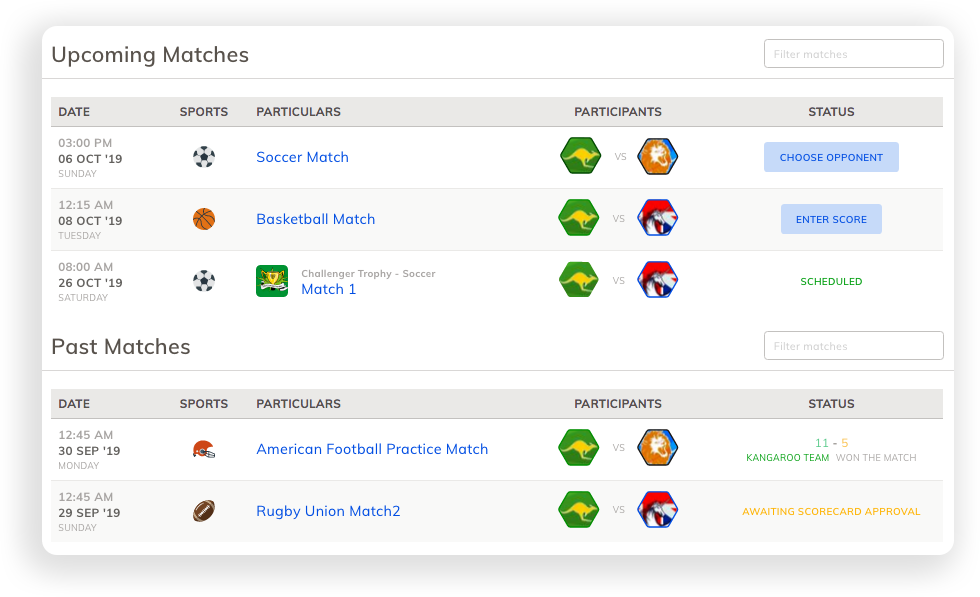 Team Statistics
Everything You Need To Know How Your Team Is Progressing!
Every win, every loss, every point gained or conceeded is automatically logged and displayed after every game.
Strategize your upcoming matches better by using sport specific statistics that reveal your team's journey and player contributions.

Motivate and inspire your team through number driven achievements.

Know who your key players are with our player level contribution tracking.

Team Communication
Get Your Messages Out Instantly
Every opinion matters and every message counts.
Post messages, notices, images and videos using the feeds section on the team page and scope it to players or public. Run a poll on the team page to know the opinions from players or fans.

KLUBSOFT automatically notifies all players about the changes in match schedules — be it a one-off match or tournament schedules.

With messaging feature, players can now privately send messages to the administrator and the administrator can also send messages in private to a player or a selected group of players within the team.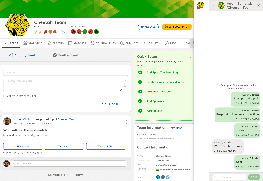 Gallery
Organize Team Photos & Videos
Create albums and store photographic memories. Let KLUBSOFT auto-organize your photo albums
by games and matches you play. Tag players and friends to share these memories.
Fan Management
Engage Team's Fans
Utilize your team's visibility in KLUBSOFT to build a fan following.
Your match schedule, results and success stories are shared with your fans so they can cheer your team!

Other Features
Features of KLUBSOFT Team Management Software
ACTIVITY FEED
Give your team a dedicated space for internal communication to have every member in the loop while discussing key ideas and to boost player morale.
ONE TEAM, MULTIPLE SPORTS
Give your every team in KLUBSOFT the flexibility to play any sport and to get involved in multiple sports based on shared interests.
E-MAIL UPDATES
Notify players and team members of important match and roster updates through email.
ROLES & PERMISSIONS
Delegate team management responsibilities in the most granular ways to your team members.
SPONSORS
Give your team sponsors the importance they need. Manage multiple sponsors across various categories
ALERTS & NOTIFICATIONS
Notifications for all the important stuff – from game schedule changes to payments to messagesand more.
PAYMENT REMINDERS
Keep a tab on all payments. Send payment reminders to your team players.
EXPORT TO SPREADSHEET
Export player roster, team match schedule and financial transactions to a spreadsheet.
Manage your Club's Sports Teams & Team Rosters!